Find below the step by step guide about how to install and use Bulk WhatsApp Sender Software
---
How to Send Bulk WhatsApp Messages?
Double click on Bulk WhatsApp Sender – AIS icon on your desktop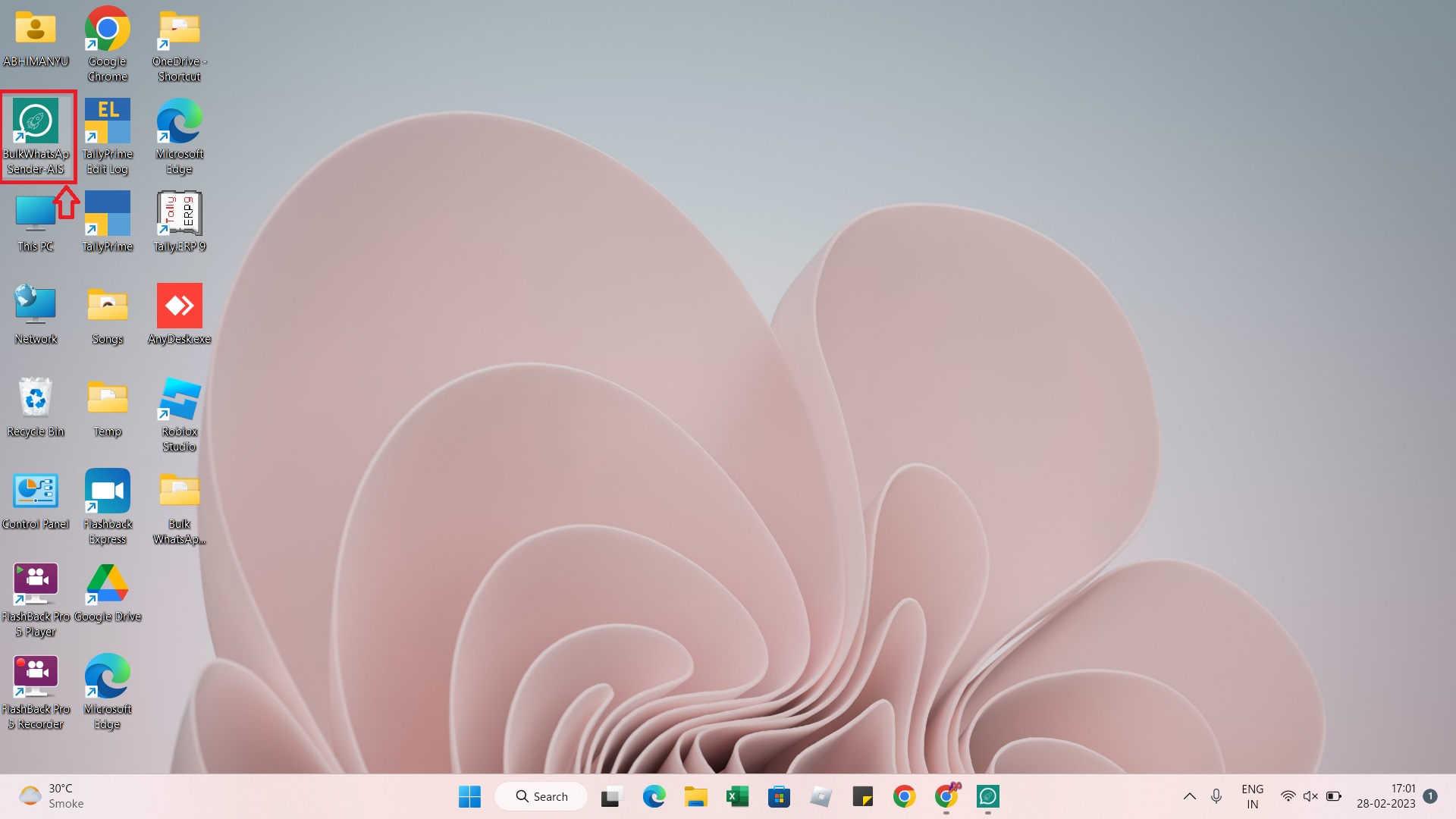 ---
Type your Bulk WhatsApp Message you want to send in the message box shown below;
You can send up-to 5 different automated messages at a time.
---
Right click in the number box to copy & past all your mobile numbers to whom you want to send bulk WhatsApp messages as shown in below screenshot;
Paste numbers in the box below. Numbers should start with country code for e.g. 91 for India
As you can see that, all the number are imported successfully;
---
Once your message and numbers are added in the software, click on the button Start Campaign to start sending the bulk WhatsApp messages
Give the name for your bulk WhatsApp Campaign;
Now, Click to Initiate button to open and link your WhatsApp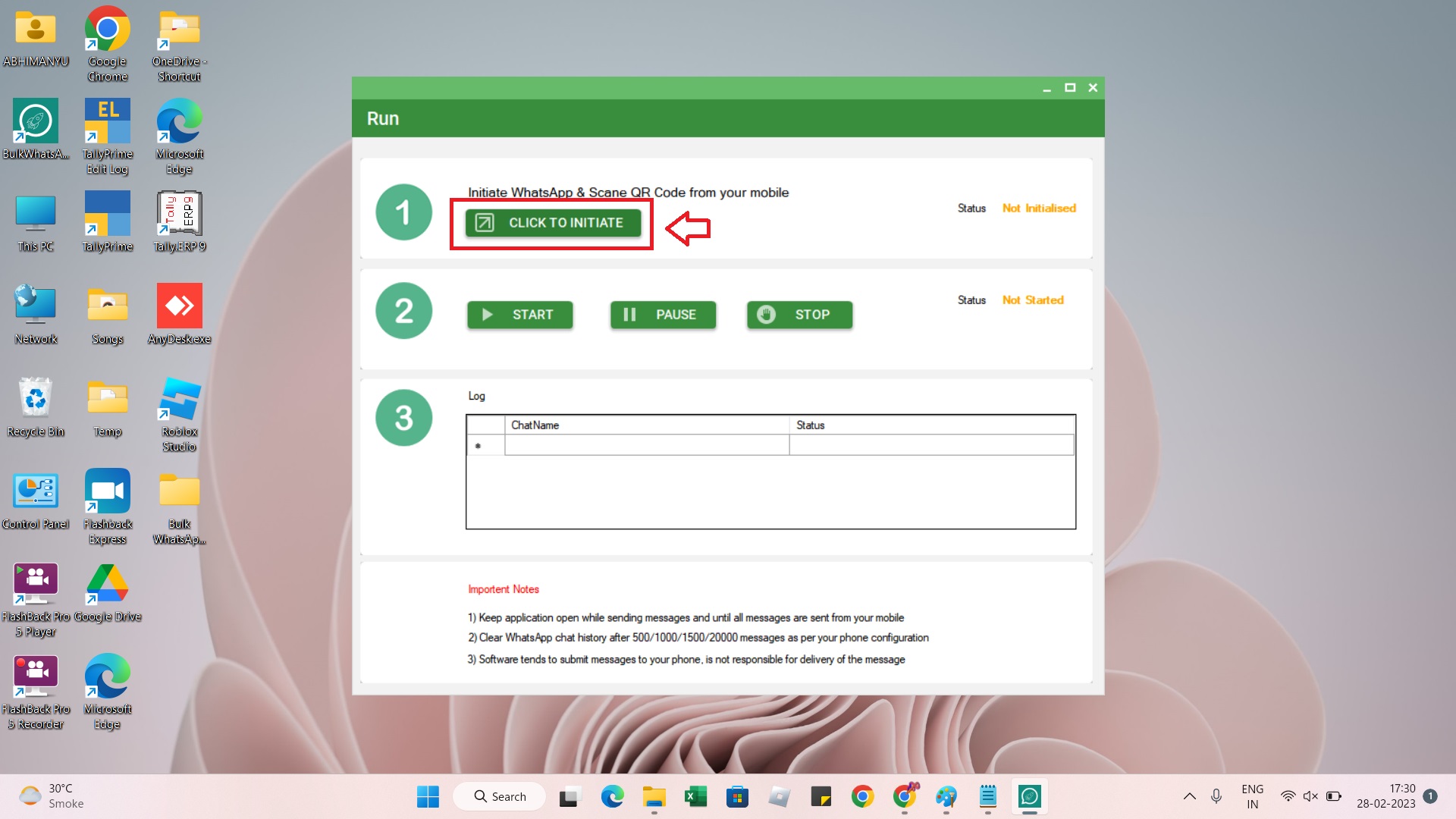 web.whatsapp.com page will be opened automatically to scan the QR code and link your WhatsApp from which you want to send bulk messages;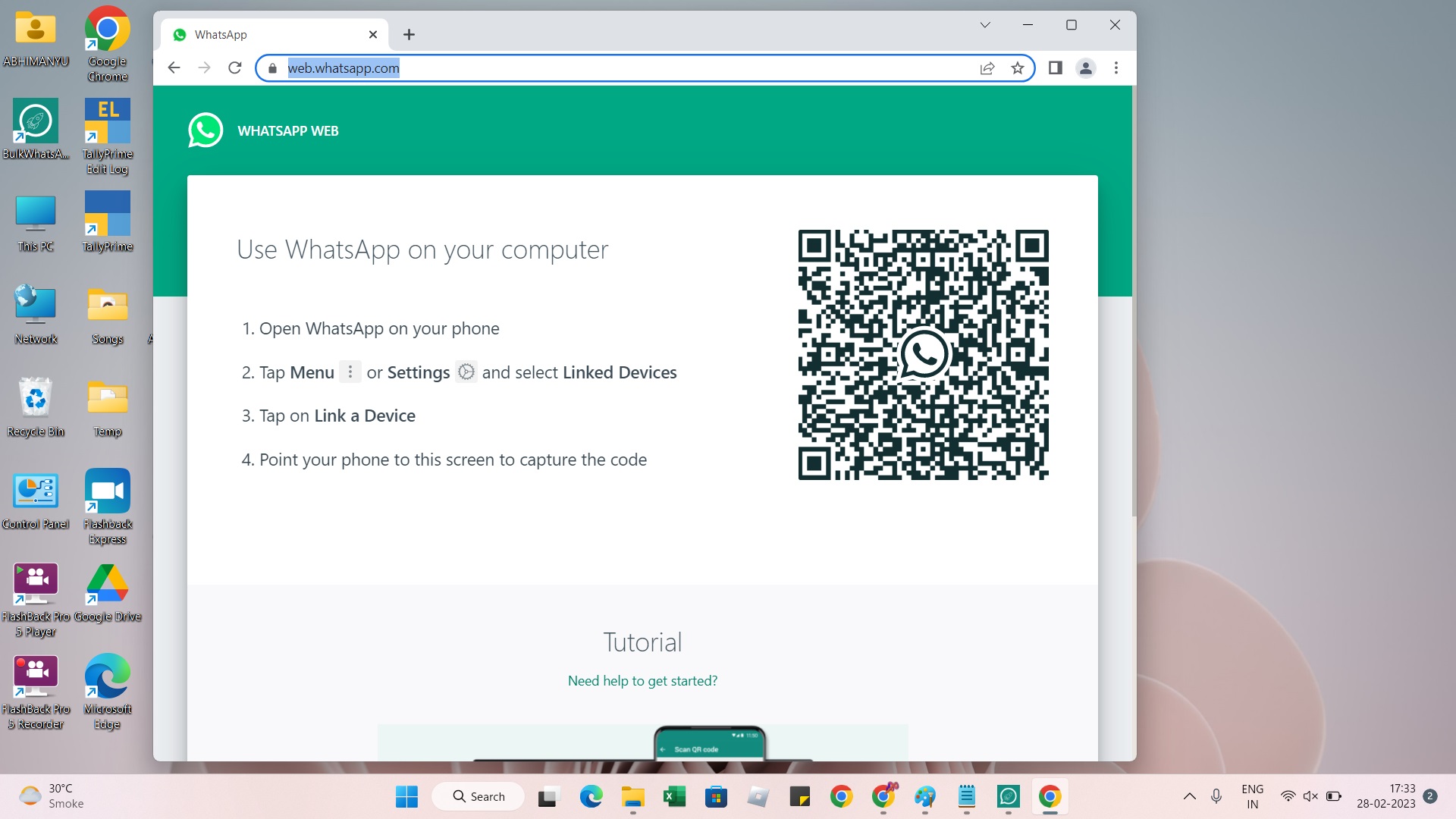 Once your mobile device is linked successfully the status will change to the Initialized and you can now click on the start button to start sending bulk WhatsApp messages!
Keep you computer, internet and WhatsApp ON when messages are sending. You may do you other work side by side.
How to Add Buttons to Bulk WhatsApp Messages?
Click on the Add Button option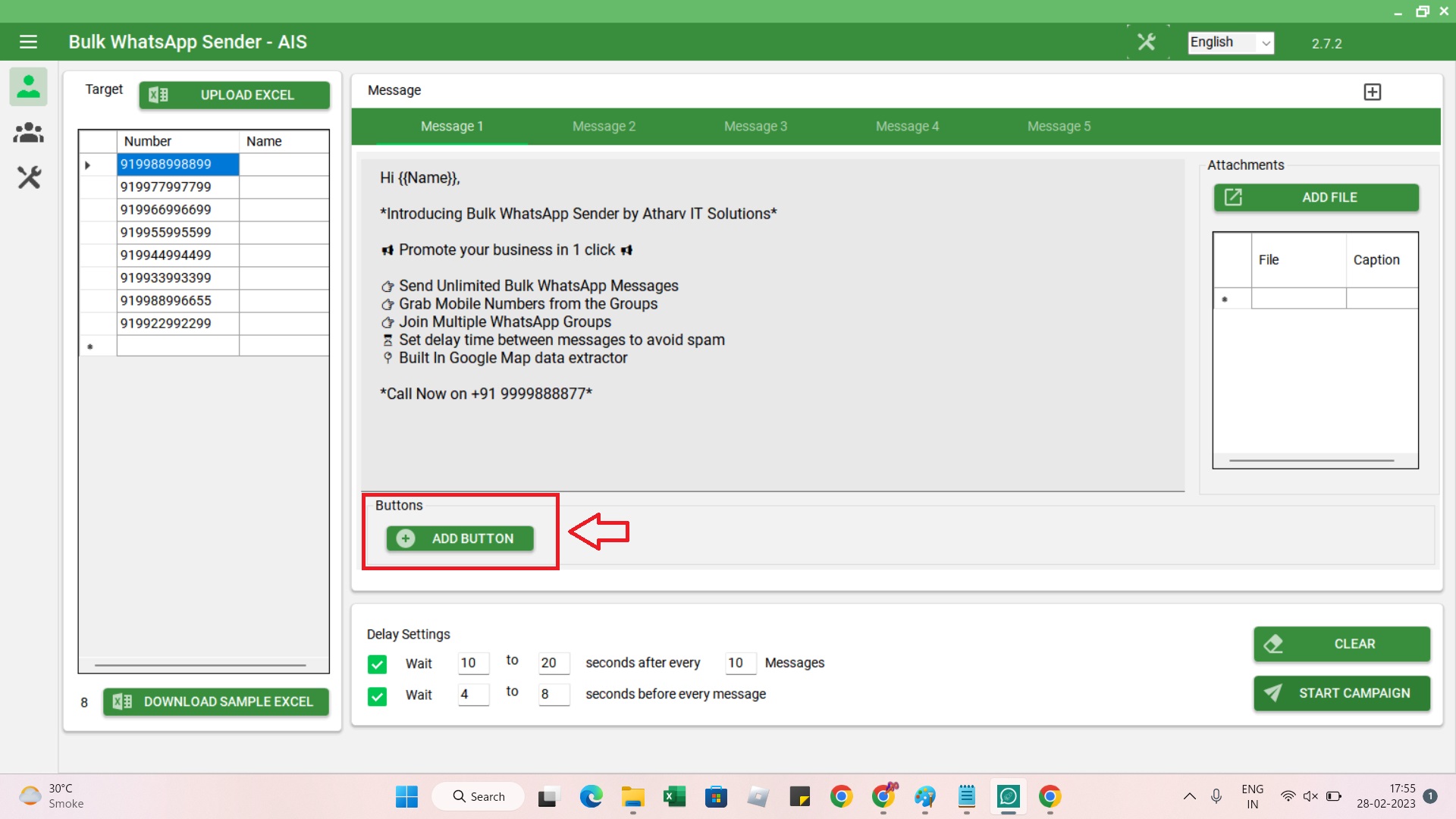 You will find 3 button options to add in your message as shown below;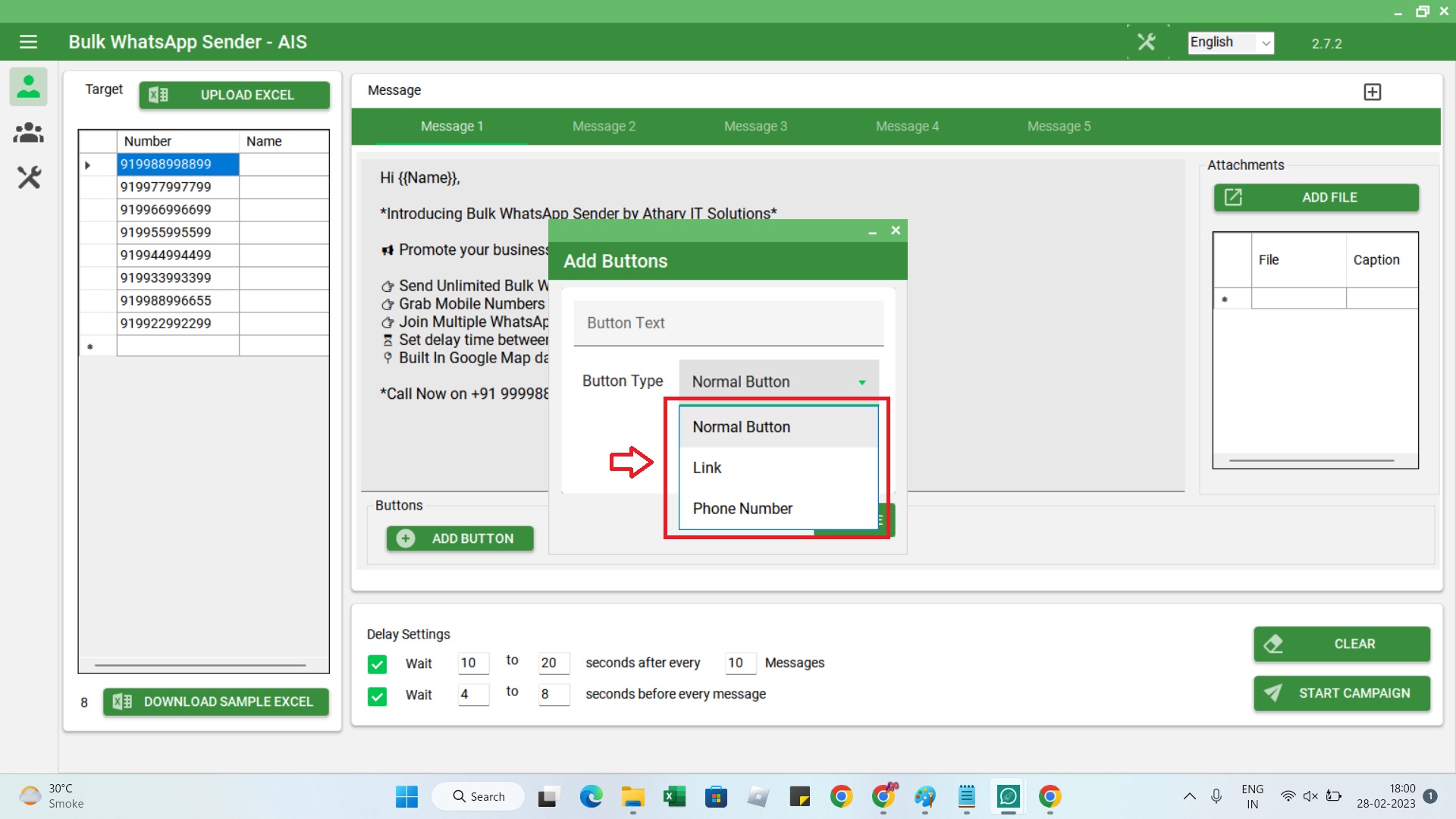 You can see the sample below WhatsApp message with buttons;
How to Upload Contacts via Excel File for Bulk WhatsApp?
First of all download sample excel file format to upload contact numbers;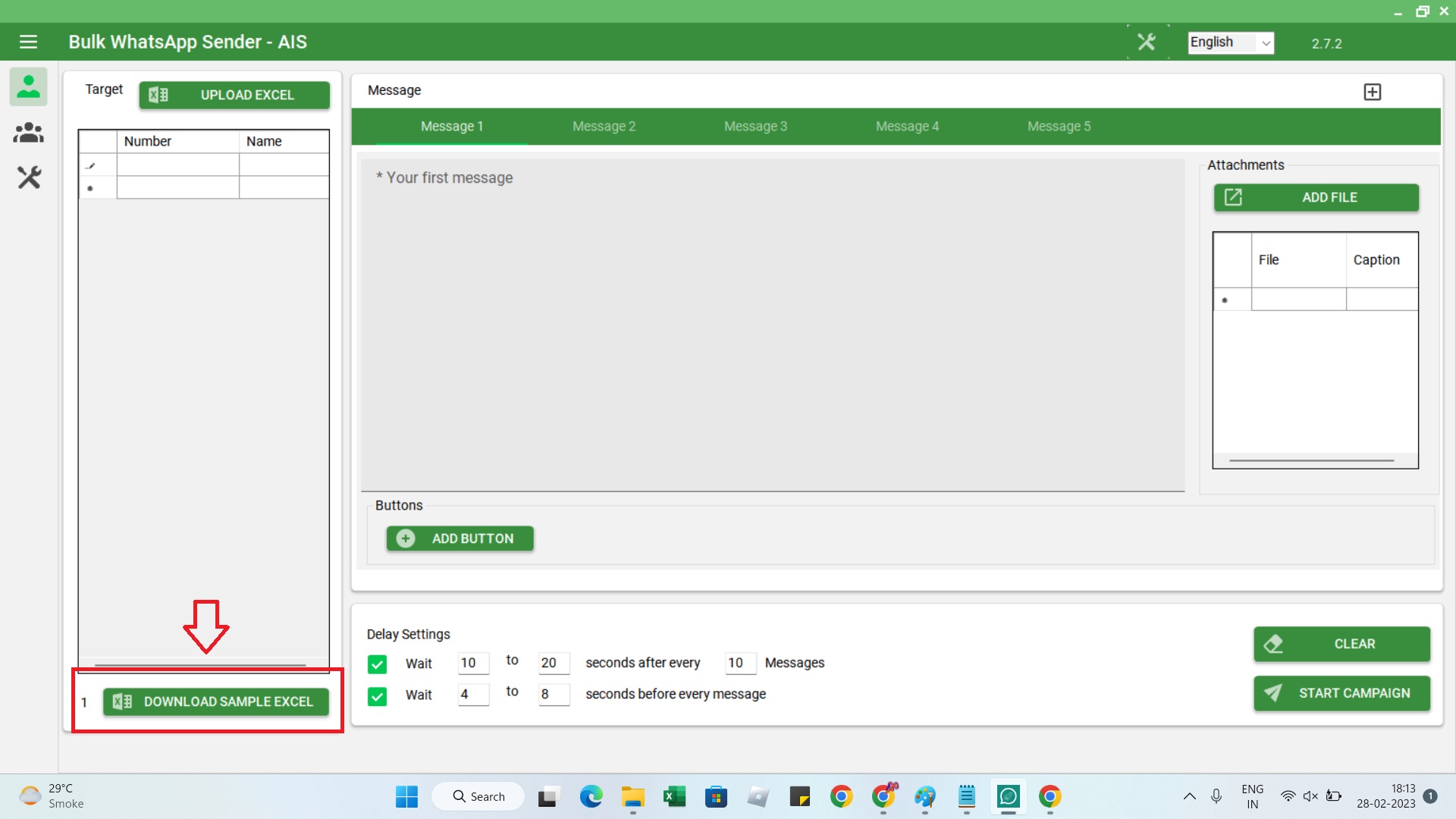 Refer below the sample excel file in which you can upload the contacts. Do not change first 2 columns. You can add your own column for data mapping.
Now click on Upload Excel button to upload your contacts;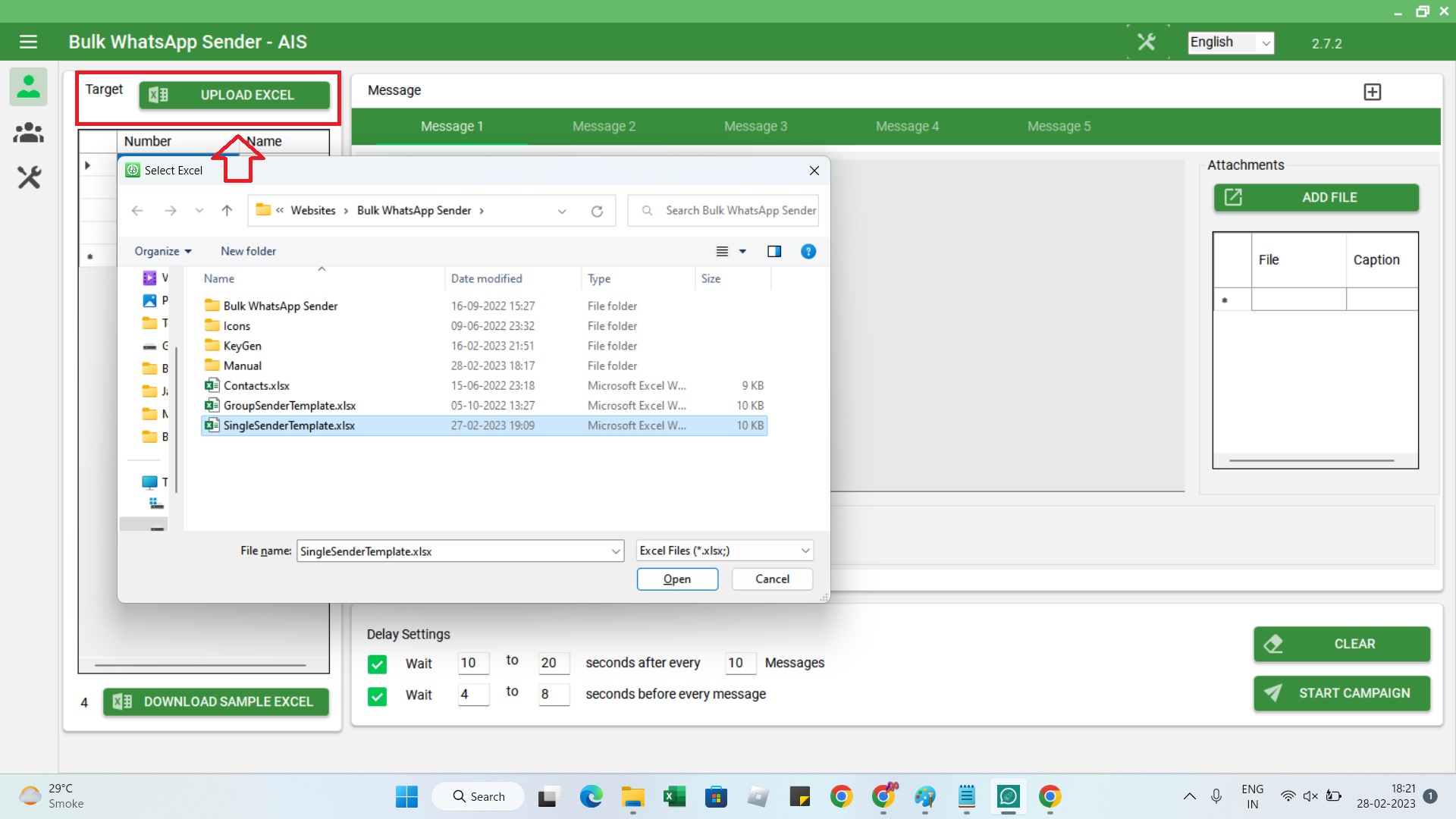 As you can see below, all the numbers are uploaded from the excel file;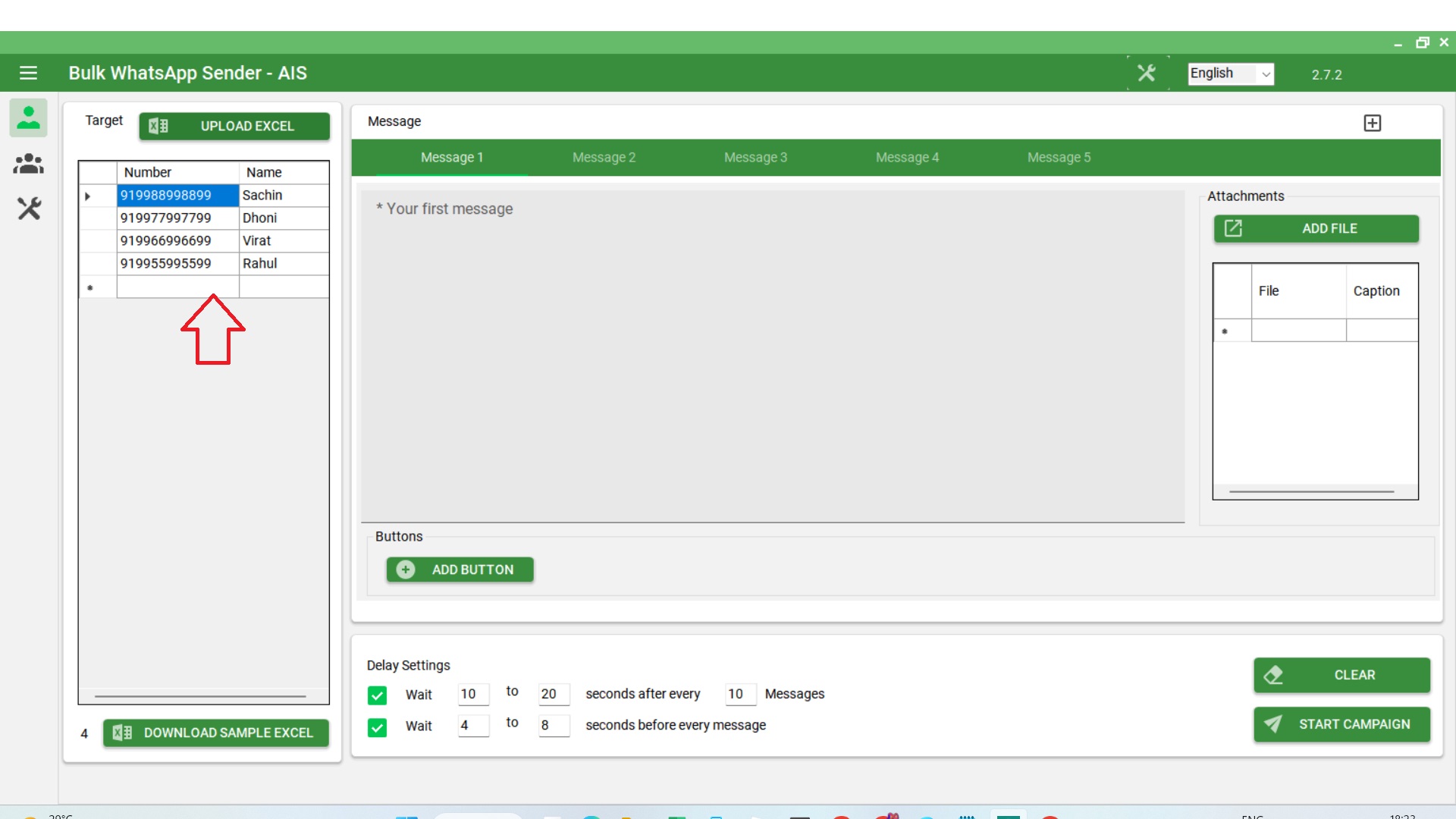 How to Set Delay Timer in WhatsApp Message Sending?
Set delay timer between your 2 WhatsApp messages. Delay timers helps to send messages like human sending behavior to help preventing your account flagged as a Marketing Bot.
How to Update Bulk WhatsApp Sender Software?
Click on the setting icon on the top and then click on the Check for Internal Update button to auto update your bulk WhatsApp sender software;
How to check Bulk WhatsApp Sender License Validity?
Click on the settings button on the top and then click on the About button to view your software license validity.